Click the map to learn about our mills
Paper Towels Made in USA, Proudly Supporting American Jobs
The makers of Brawny® are proud to support American jobs—each of our mills provide over 900 jobs to its local economy. Beyond that, we are committed to enhancing the quality of life in these communities by supporting local programs like volunteer fire departments.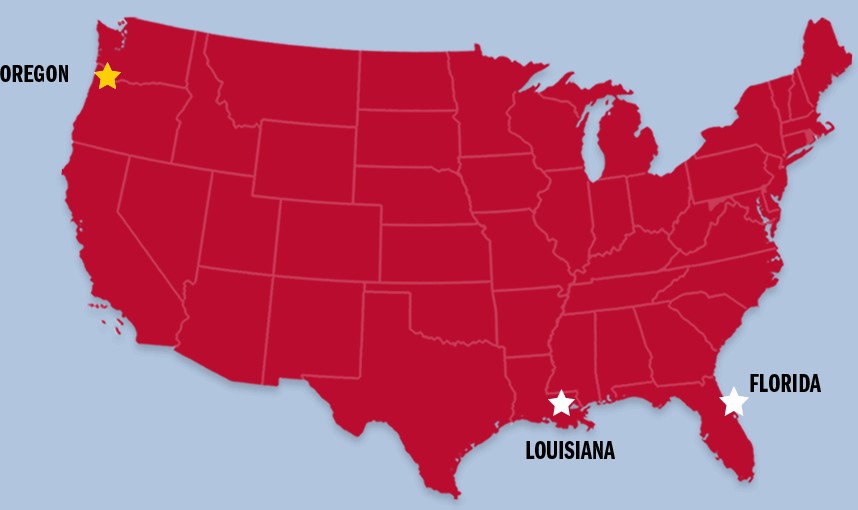 Clatsop County, Oregon
The Wauna Mill has been providing careers in the community since 1965. With nearly 1,000 employees, we are the largest employer in Clatsop County. The Brawny® brand is deeply committed to environmental excellence and serving our rural Oregon community while producing quality products for consumers. In addition, we support the local community through organizations such as the United Way and volunteer fire departments.
BRAWNY® PAPER TOWELS ARE MANUFACTURED IN THE USA WITH DOMESTIC AND FOREIGN MATERIALS.